Collection: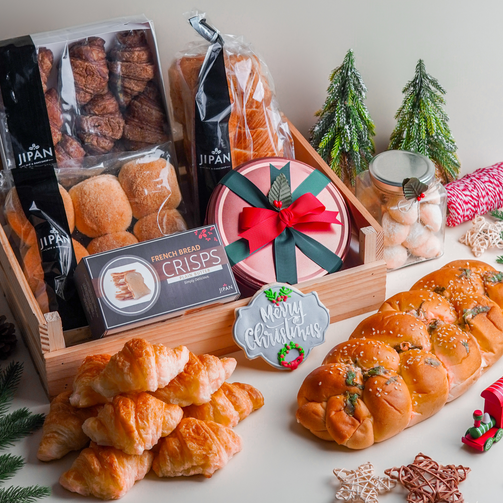 Collection:
Christmas Morning Basket
Christmas Morning Basket
Regular price

Sale price

₱1,998.00
A festive basket with one Mini Monroe, one pack Mini Maple Croissants, one pack Mini Cacao Croissants, one can Nutella Twist Ami Pan, one Scallion Braid, one pack Spanish Rolls, one box Bread and Butter Crisps, one jar Melting Moments cookies, and one large Kurisumasu cookie. 

These baskets come fully ready to gift with a ribbon, holly, and a card. Basket customization available!